Features
Powerful suction to remove hidden dust and dirt.
Dyson's most powerful cord-free vacuum cleaner.¹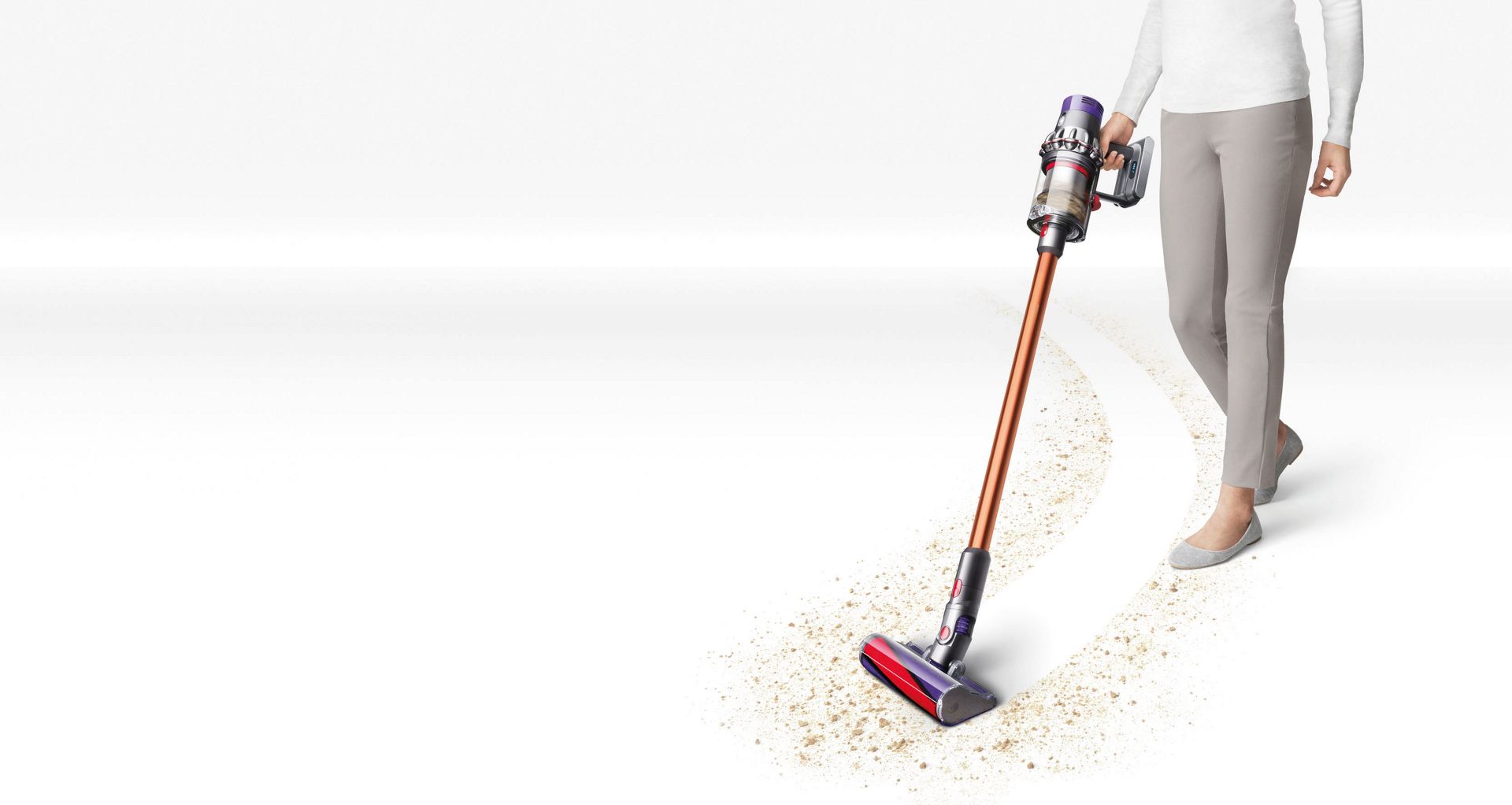 ¹Suction tested to IEC 62885-2 CL5.8 and CL5.9 at the flexible inlet, against Dyson cord-free machines in India, loaded to bin full, tested in MAX mode.
Deep cleans anywhere.
With a seven-cell, nickel-cobalt-aluminium battery, you have the suction power to clean here, there and everywhere around your home.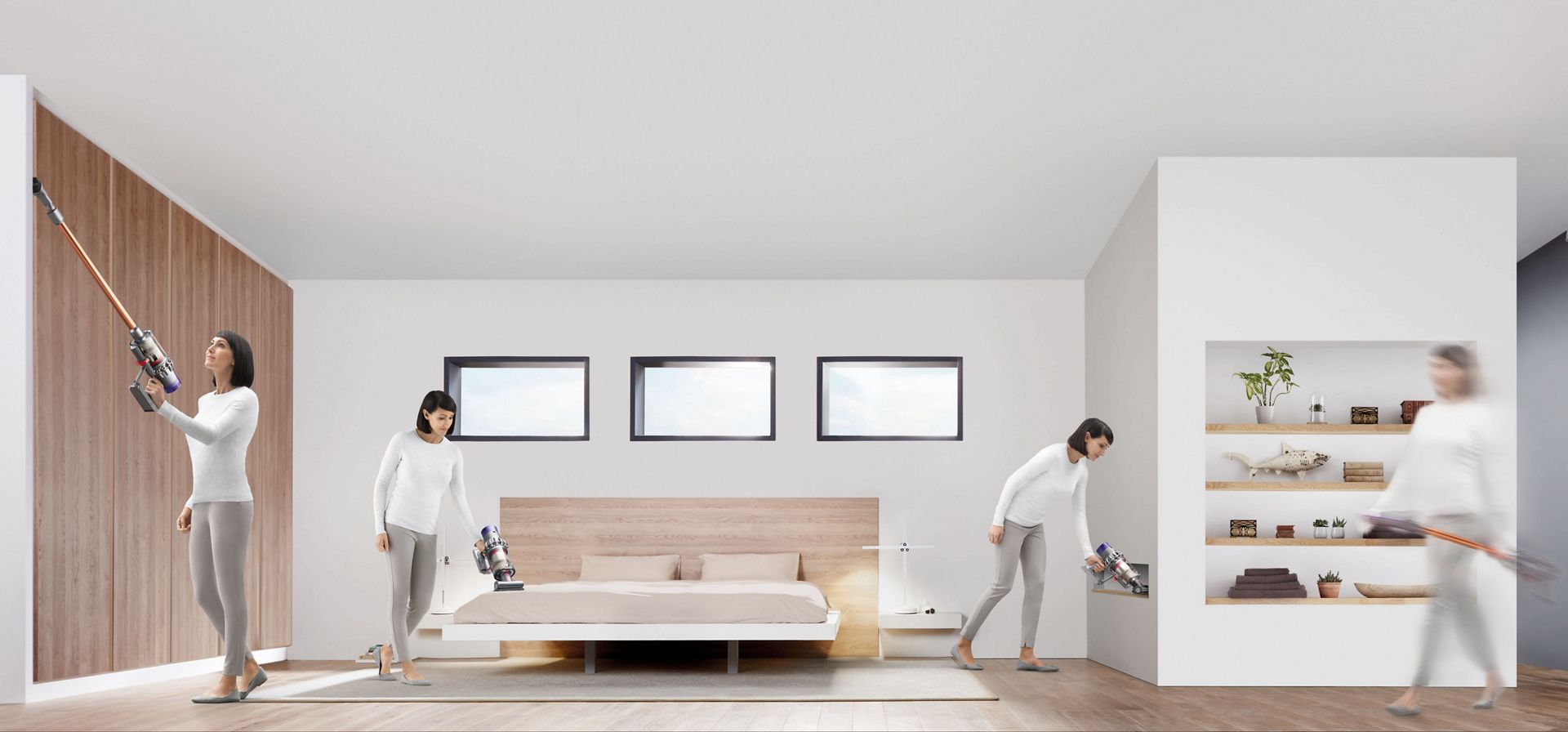 Captures 99.97% of particles as small as 0.3 microns.²
The fully-sealed filtration system traps 99.97% of particles as small as 0.3 microns.² So what's captured in the machine stays in the machine.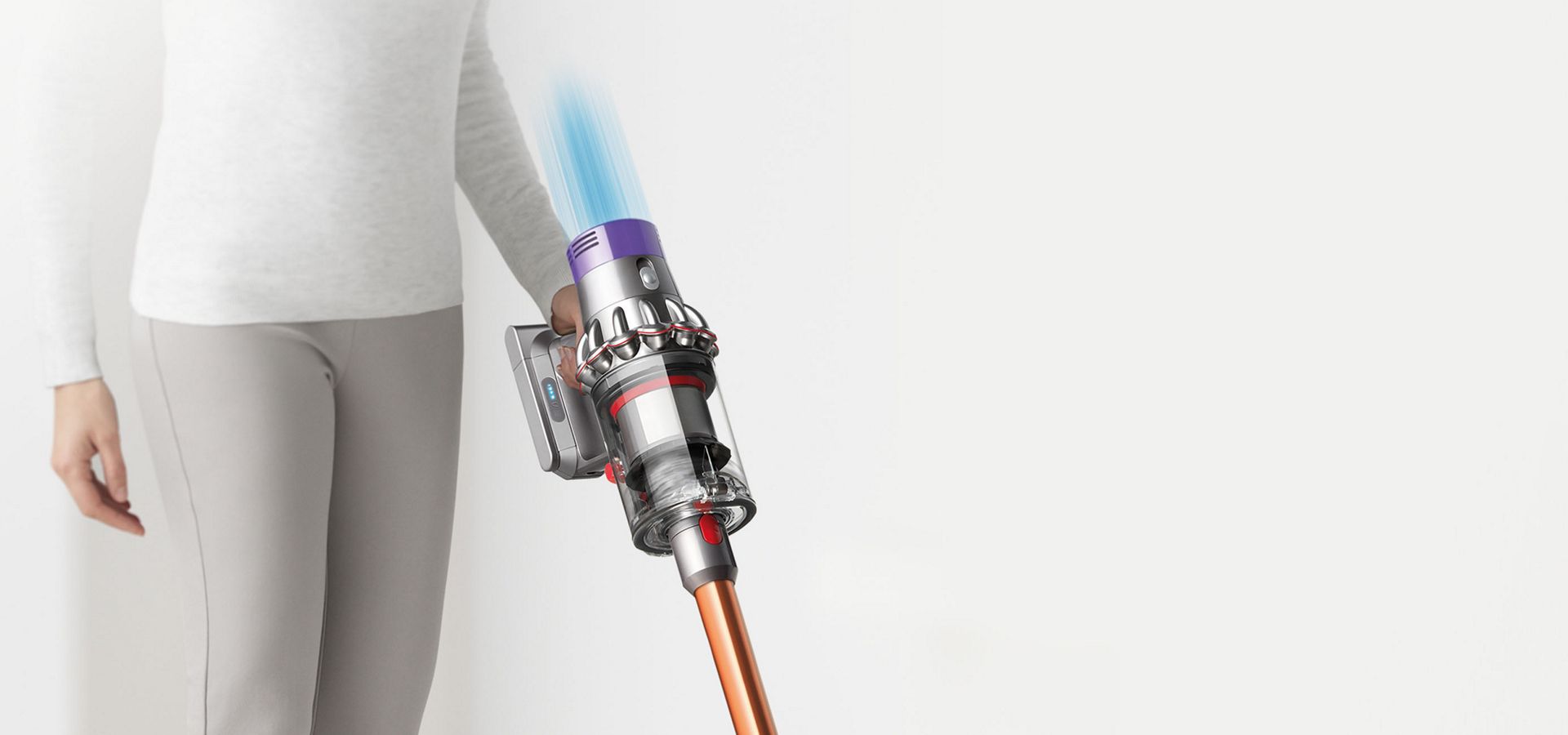 ²Tested against ASTM F1977-04, tested in MAX mode.
'Point and shoot' hygienic bin emptying.
The long, slim bin has a 'point and shoot' mechanism. It hygienically ejects all the dust and debris deep into the bin, in one action. So there's no need to touch the dirt.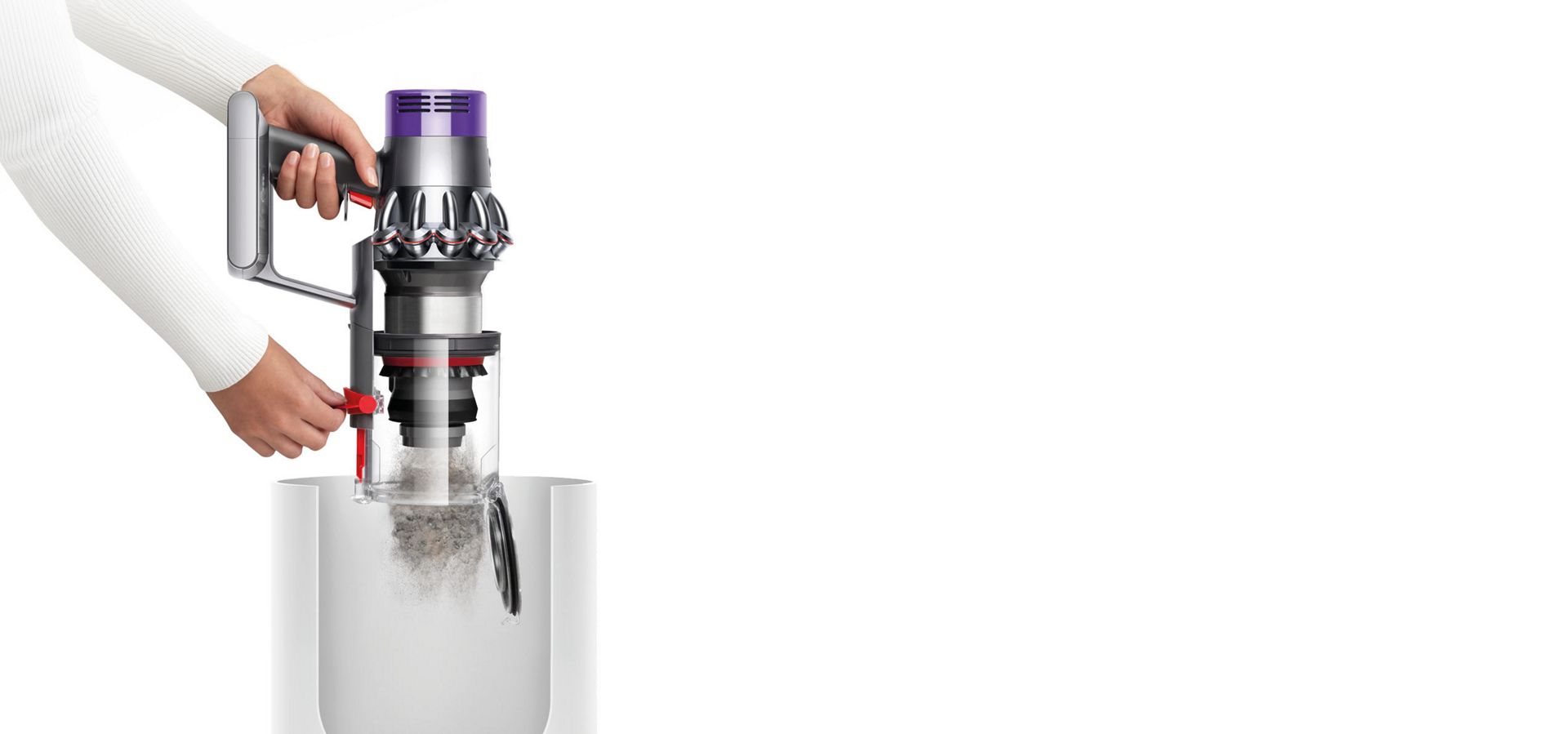 Gentle on hard floors. Tough on dirt.
The motor-driven brush bar is covered in soft woven nylon to capture large debris, while anti-static carbon fibre filaments simultaneously remove fine dust.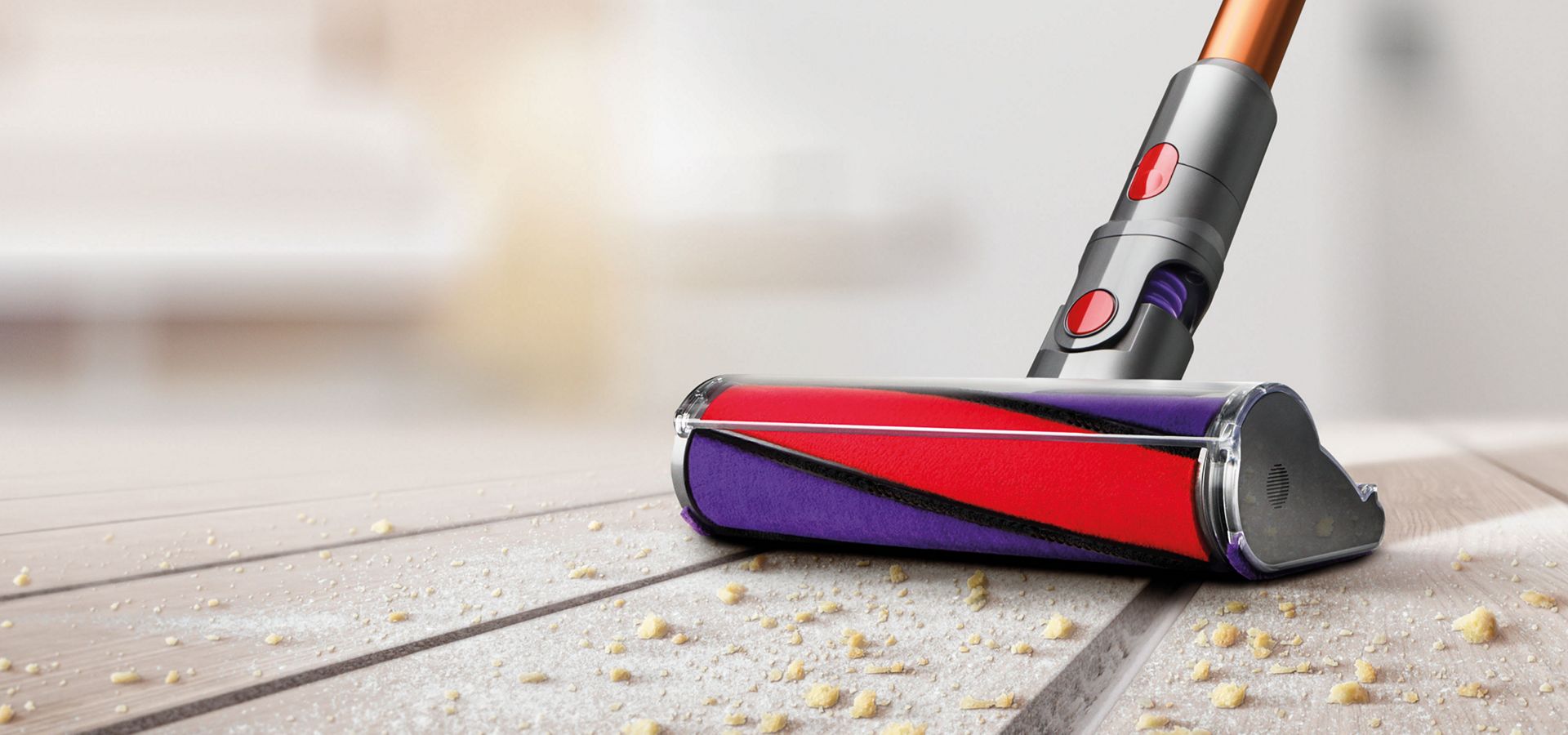 Drives dirt from carpets.
With the motor housed inside the brush bar, the direct drive cleaner head drives nylon bristles into carpet, to remove deep-down dust and dirt.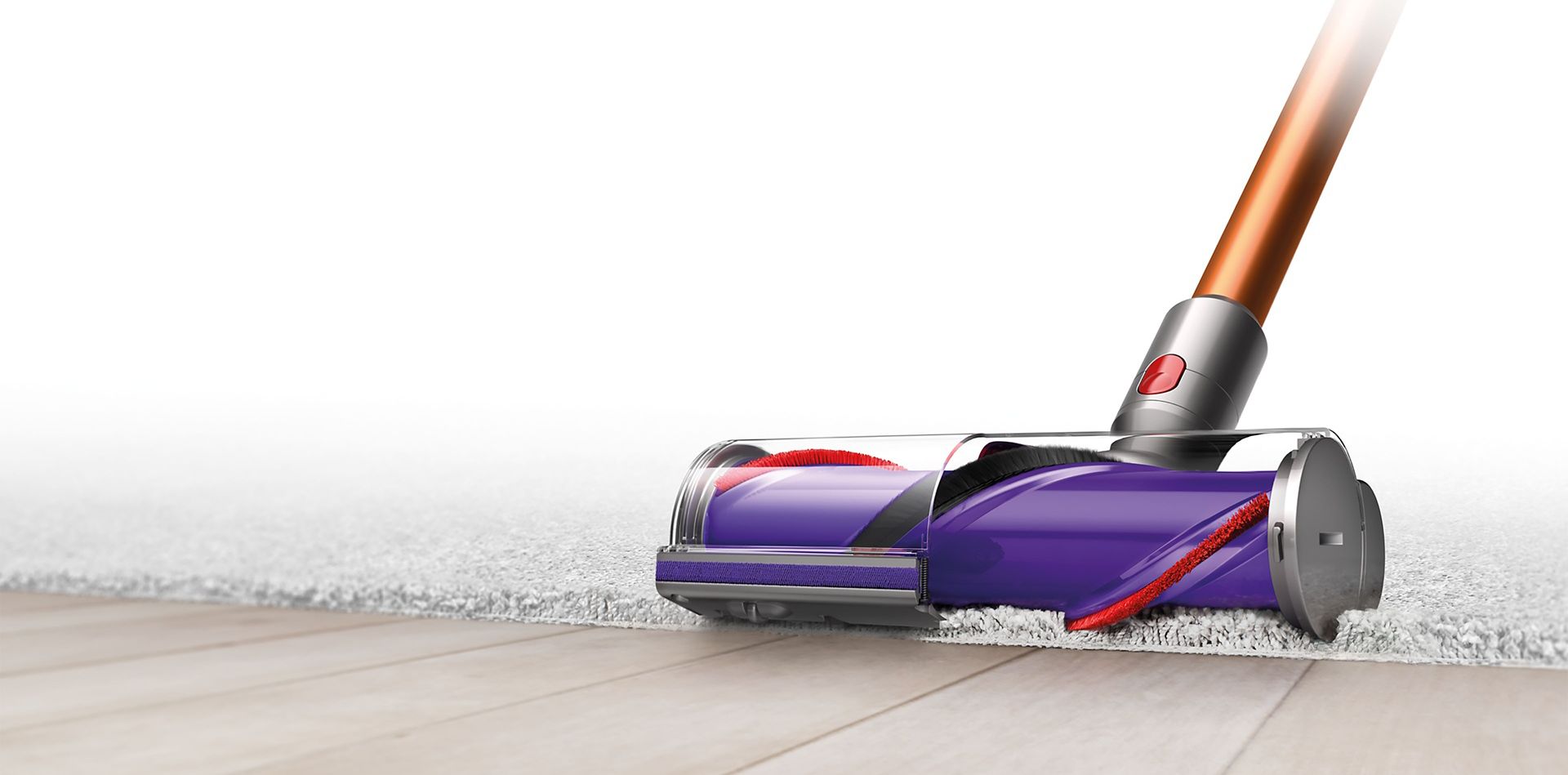 Gets to hard to reach places.
With the motor above the handle, the Dyson Cyclone V10™ vacuum has been designed with a centre of gravity that makes it easy to use in high-up or hard-to-reach places.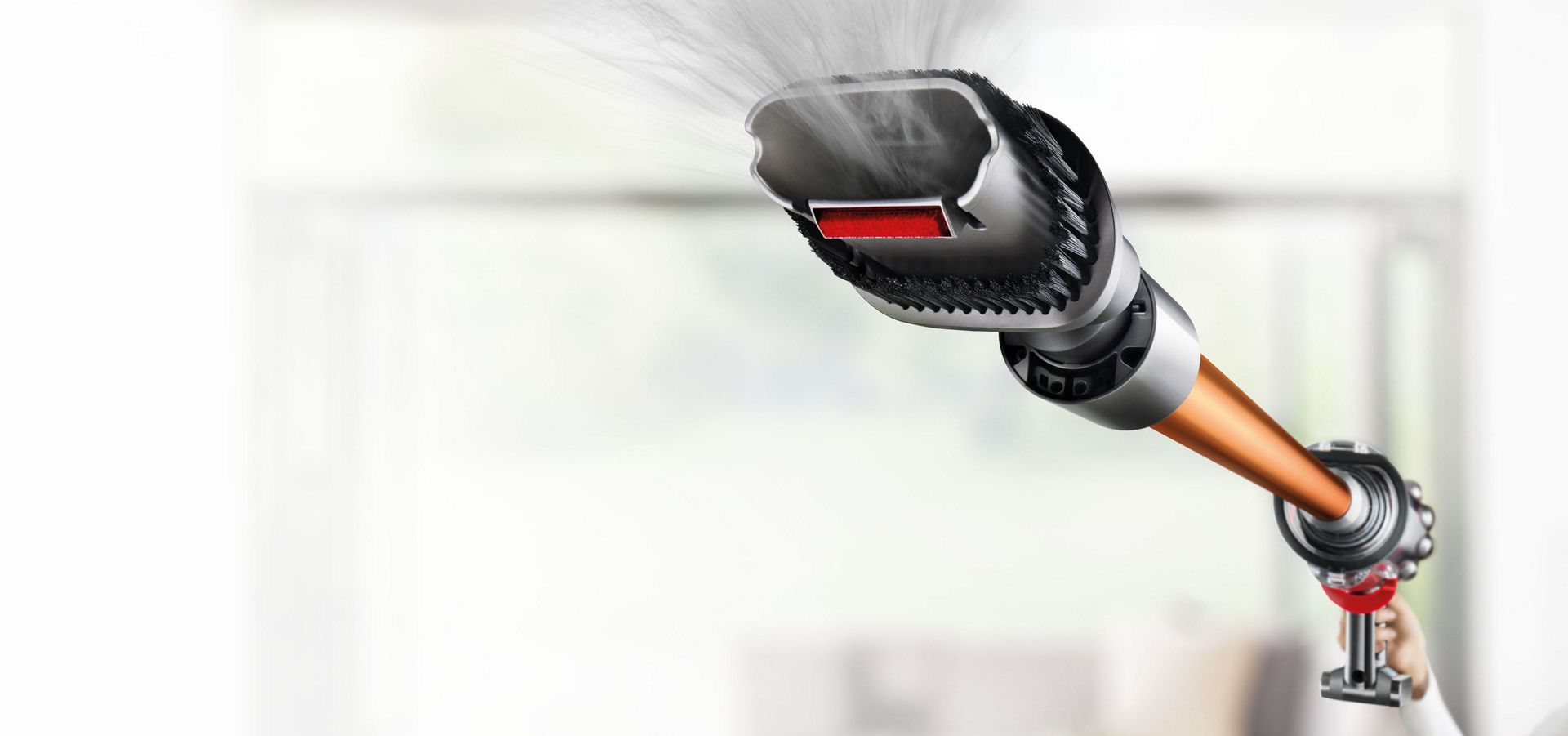 Transforms to a handheld in one click.
Quickly changes from a stick to a handheld vacuum cleaner and back again, with just one click. For speedy spill clearance or deep home cleaning.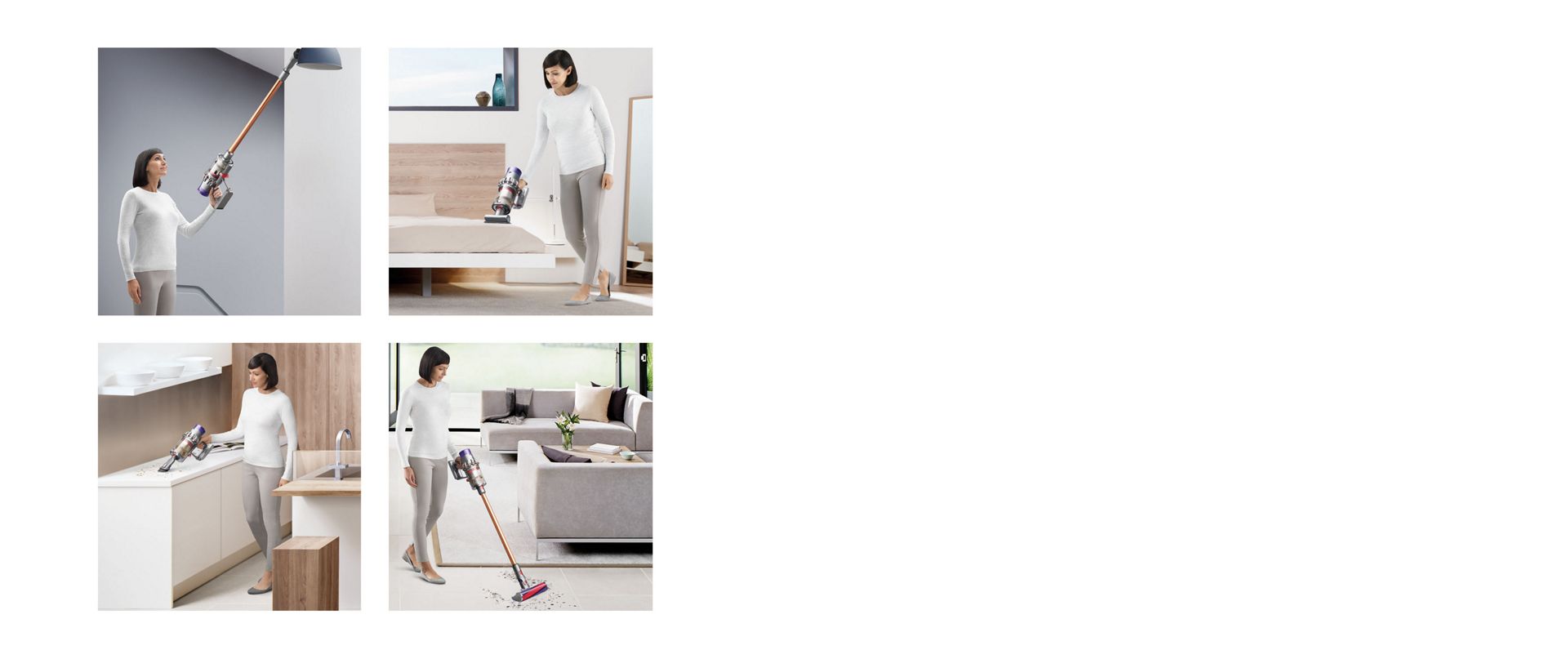 Tackles deep-down dirt and pet hair.
The mini motorised tool lifts and removes pet hair and deep-down dirt from mattresses and upholstery, and deals with ground-in dirt on carpets. Around the home and in the car.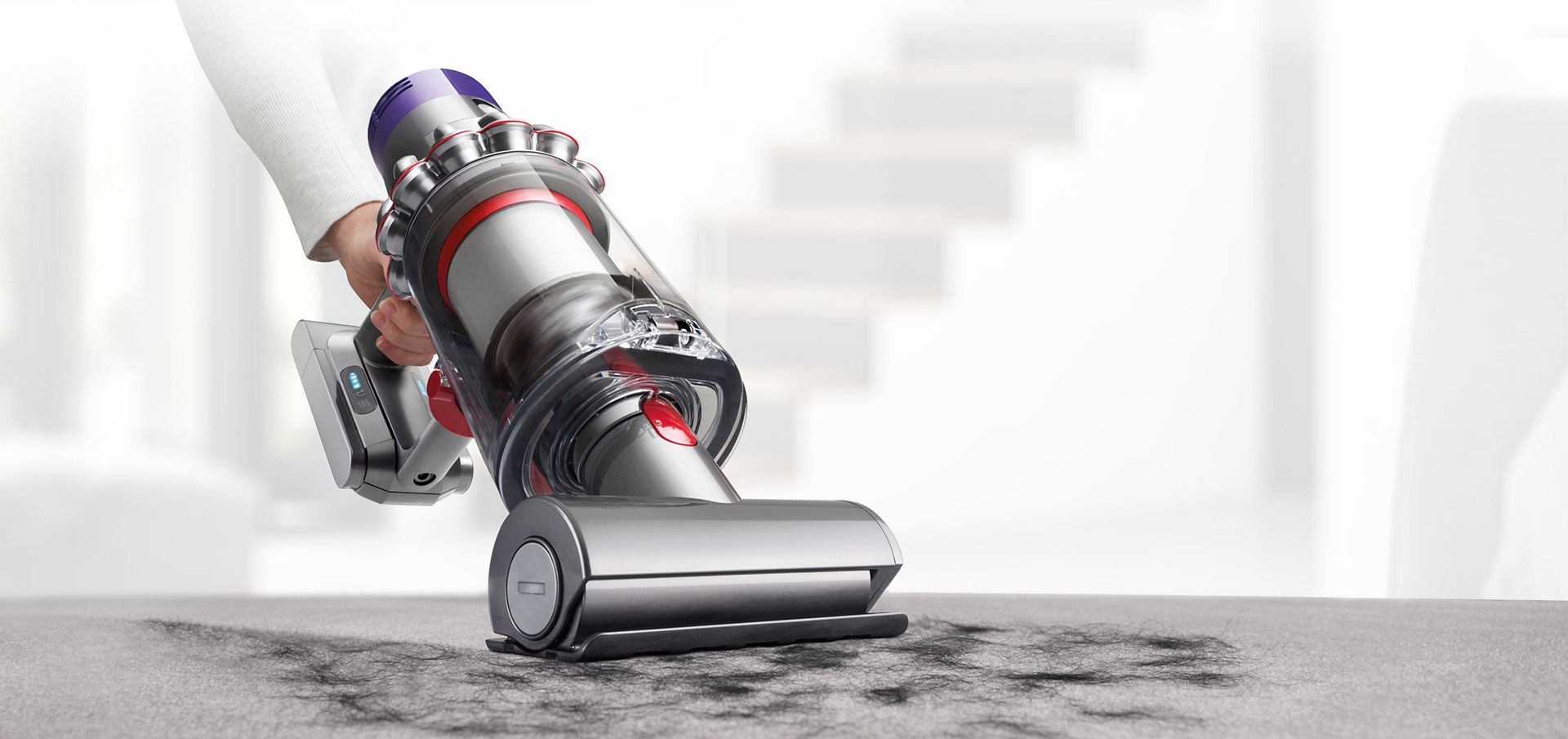 High-performance cleaning.
Long-lasting fade-free suction power to deep clean your car, properly.¹ Gets into hard-to-reach places all around the interior.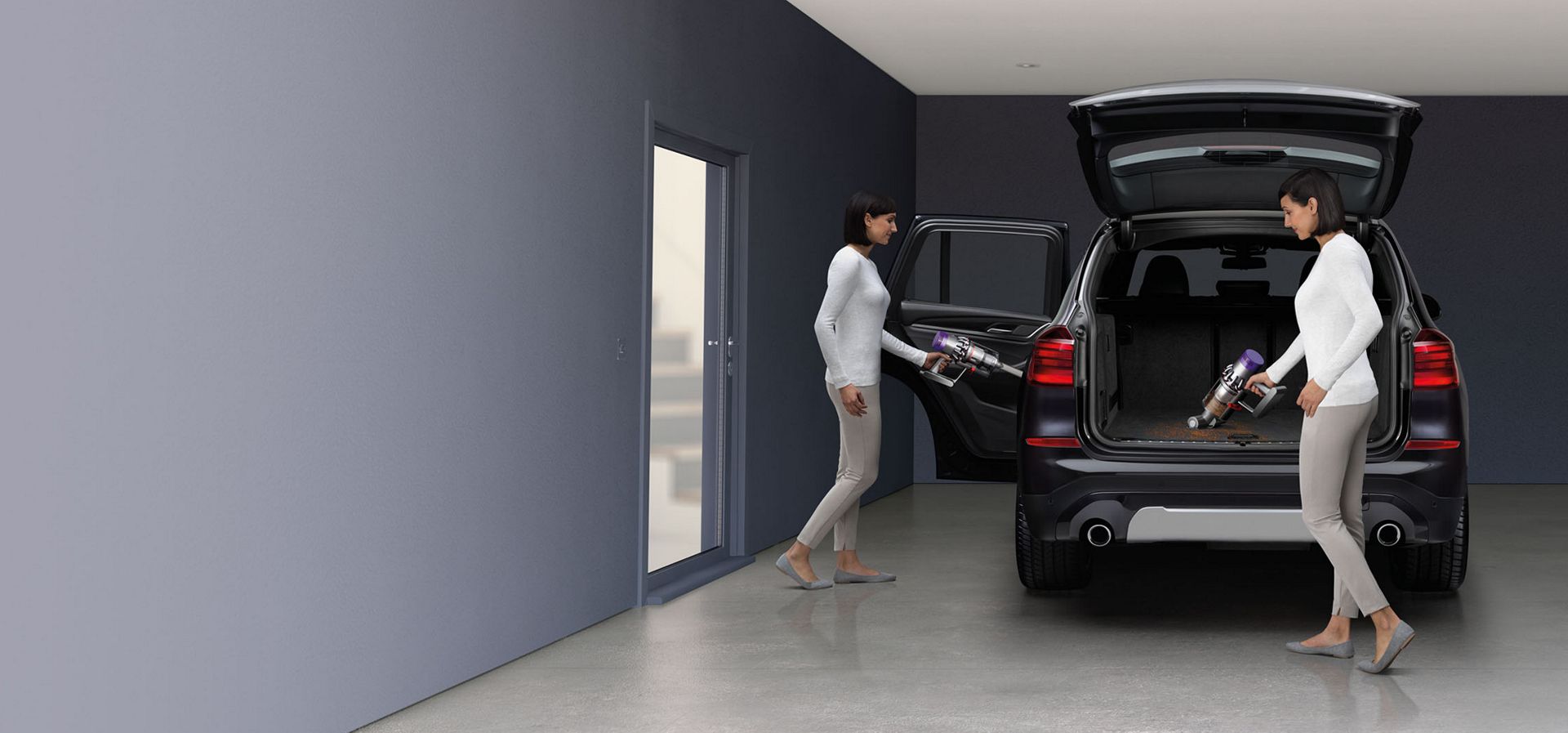 ¹Suction tested to bin full according to standard IEC 62885-2 , clause no. 5.8 and 5.9 at the felxible inlet. Tested in MAX mode.
The right power, when you need it.
The Dyson Cyclone V10™ has 3 cleaning modes to suit any task.

Suction mode 1
Strong suction for versatile cleaning across hard floors and carpets.

Suction mode 2
Additional power for everyday cleaning across all surfaces.

Boost mode
Designed for quick, intensive cleaning.



Drop-in docking. Ready for your next clean.
You can simply drop your Dyson Cyclone V10™ vacuum into the wall-mounted recharging dock. And it's just as easy to grab and go. It also stores your tools, so they're always on hand.