Homes can be up to 7X more polluted than the air outside3
Many household items – from decorating materials, to flooring, to plants – can release microscopic particles and gases. This includes formaldehyde, which can quickly build up and keep polluting for up to a year.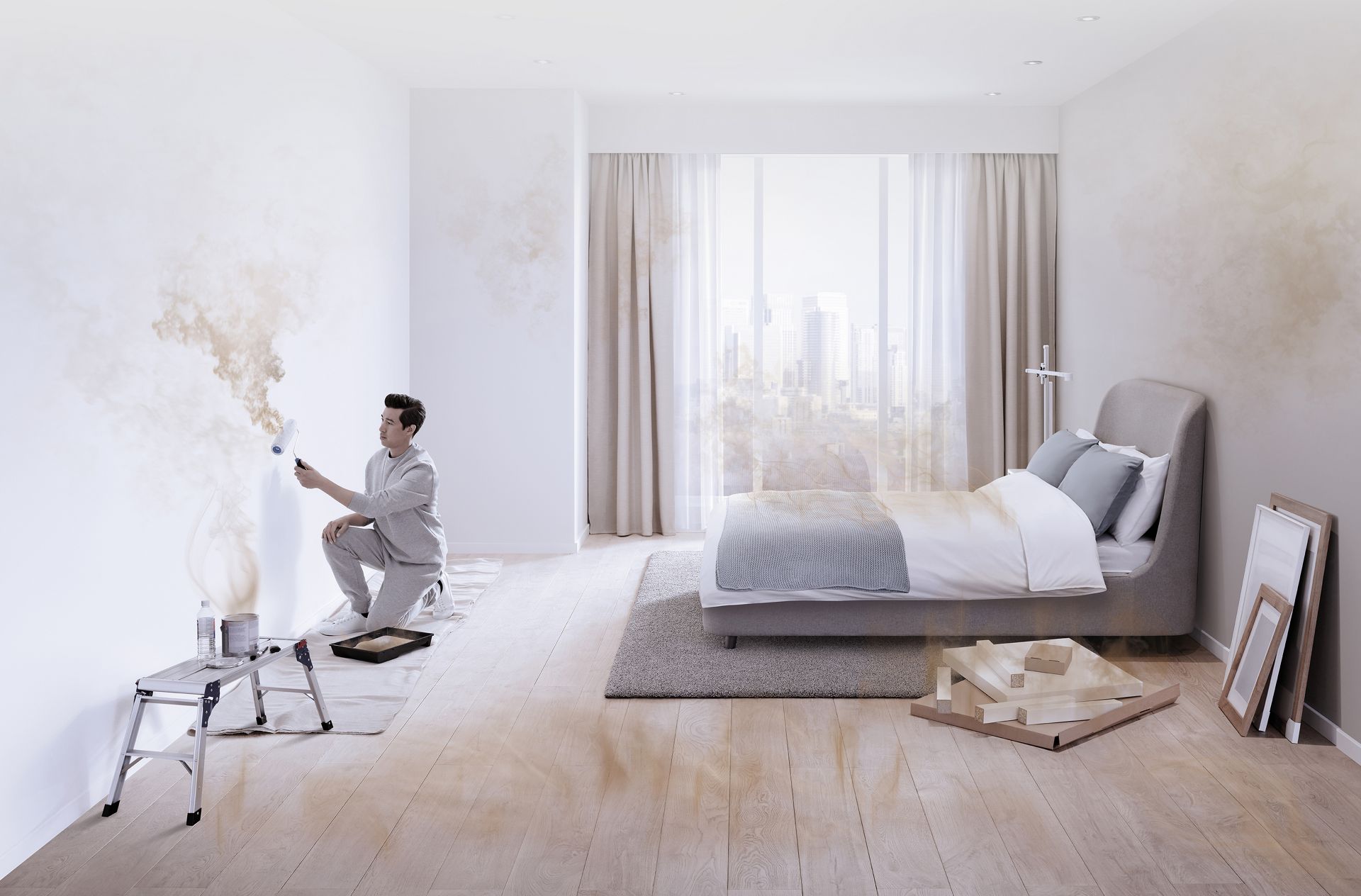 Common household pollutants
PM10

Pollen and allergens

PM2.5

Industrial emissions

PM0.1

Ultrafine particles

Gases and VOCs

Cleaning products, gas stoves and car exhausts
Formaldehyde is 500X smaller than PM0.1
It's a potentially harmful chemical, emitted by numerous household products. It's particularly difficult to capture, and can pollute continuously.