We test beyond the industry standard. For real living spaces.
Dyson engineers designed the POLAR test to challenge the industry test standard – measuring filtration, sensing and circulation to ensure the whole room is purified properly.
CADR is not a measure of purification performance in a real-size room 28.5m3

Two additional fans boost circulation. Only one sensor measures air quality.

Dyson's POLAR test goes further to measure purification throughout a real-size room 81m3

No additional fans. Nine different sensors to measure even-room air quality.
Senses and reports, automatically
Four sensors constantly monitor your air, while our unique algorithm diagnoses pollutants at a molecular level – reacting to purify and display live air quality.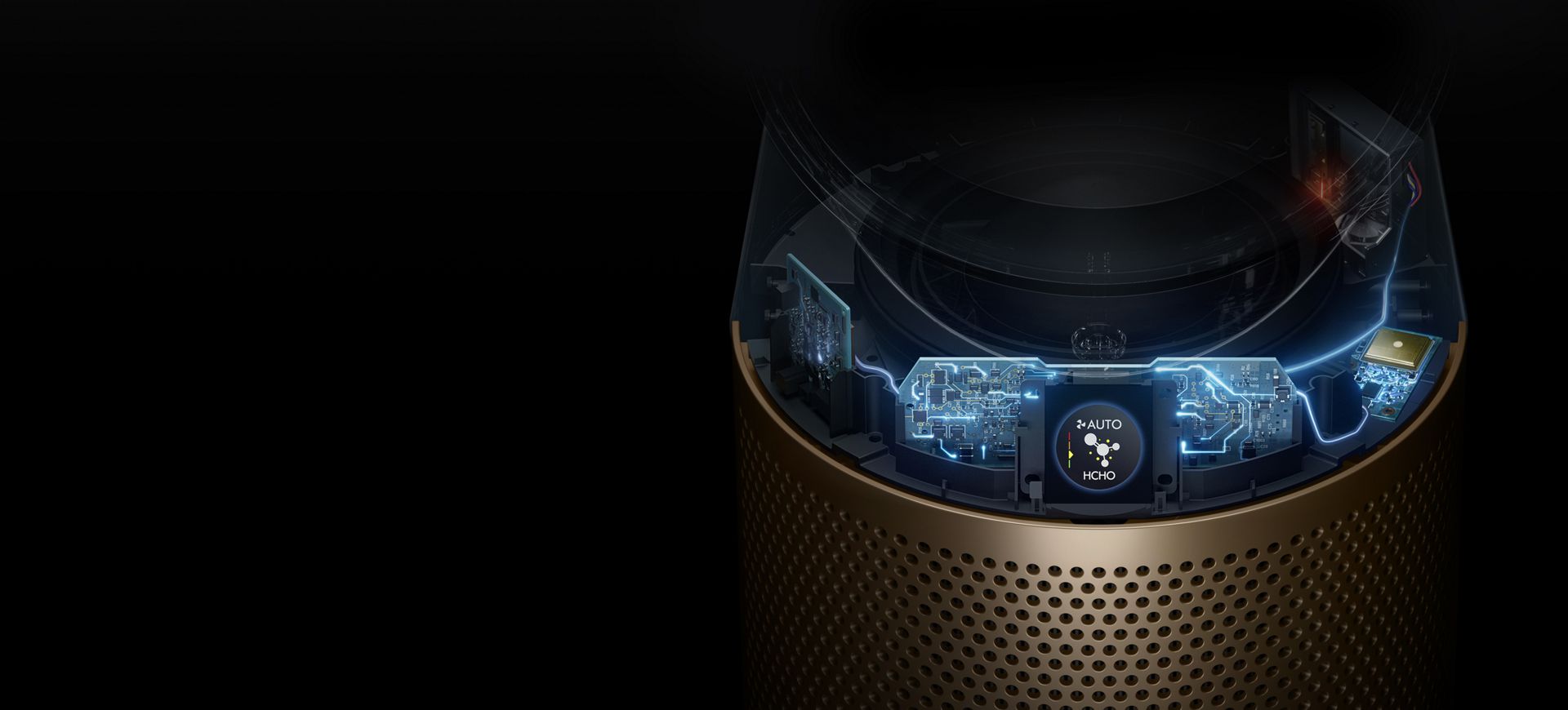 Solid-state formaldehyde sensor. For lifetime precision.
Our latest purifiers use an electrochemical cell to precisely detect formaldehyde molecules – 500 times smaller than 0.1 microns. And because it's solid state, it maintains precision for the lifetime of the machine.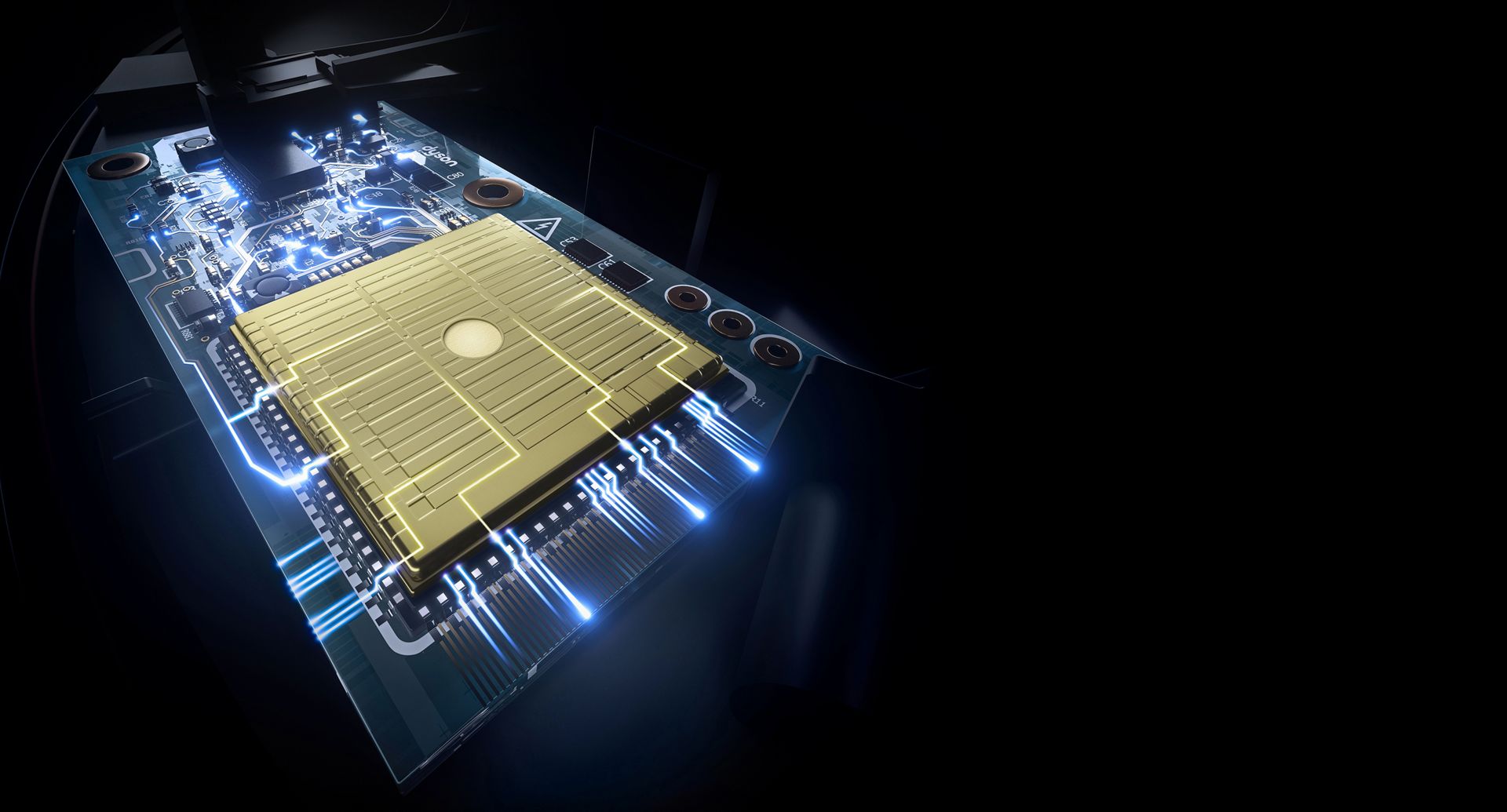 Our built-in LCD displays the following data in real time:

24-hour air quality graph


PM2.5 level


PM10 level


VOC level


Formaldehyde


NO2 level
Destroys formaldehyde in billions of catalytic tunnels8
Dyson's unique catalytic filter continuously traps and converts formaldehyde into water and CO2. And it self-regenerates, so it never needs replacing.
The only purifier fully sealed to HEPA H13 standard
To prevent pollutants leaking back into the air, it's not just the filter that's sealed to HEPA H13 standard, it's the whole purifier4. So what goes inside, stays inside.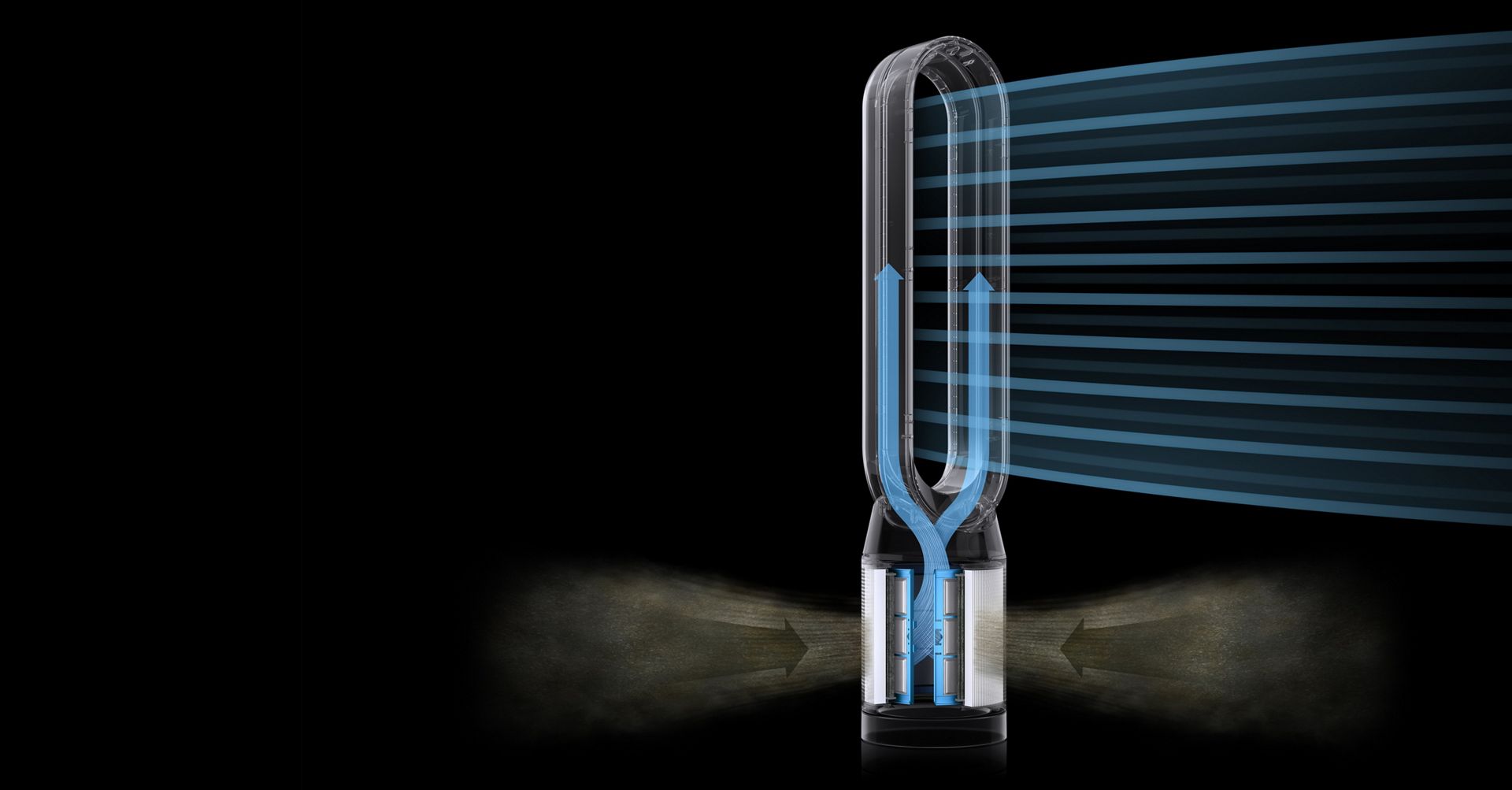 Smart purification, controlled by app or voice
Control and monitor air quality from anywhere with the Dyson Link app,5 or hands-free with compatible voice services.6