Technology
The power behind a new kind of hair dryer.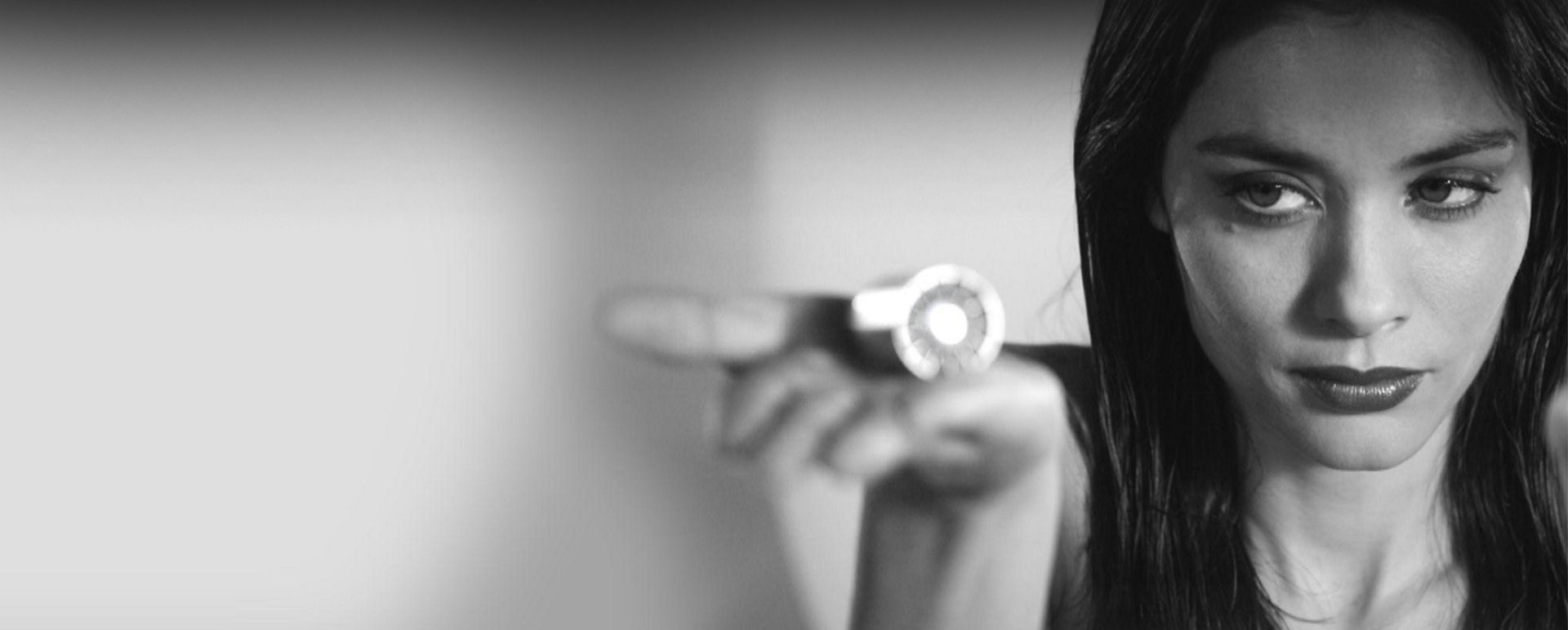 The Dyson digital motor V9.
Fast, light and small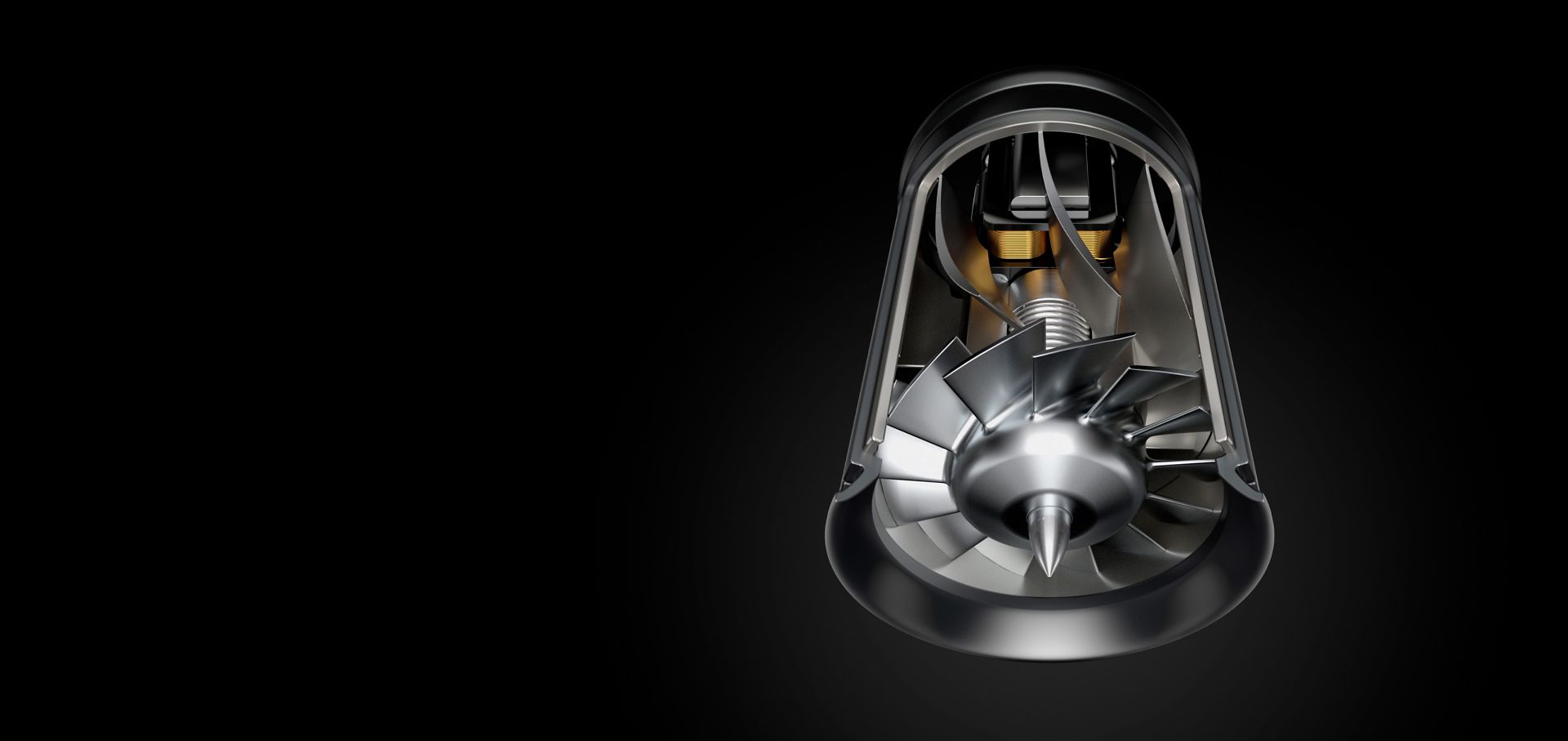 110,000

Revolutions per minute
Air Multiplier™ technology.
With the motor in the handle, there's space in the head for Air Multiplier™ technology. Using Bernoulli's principle, the high-pressured air is converted into a controlled, high-velocity jet. Exploiting entrainment, the airflow drawn in by the motor is then amplified three times.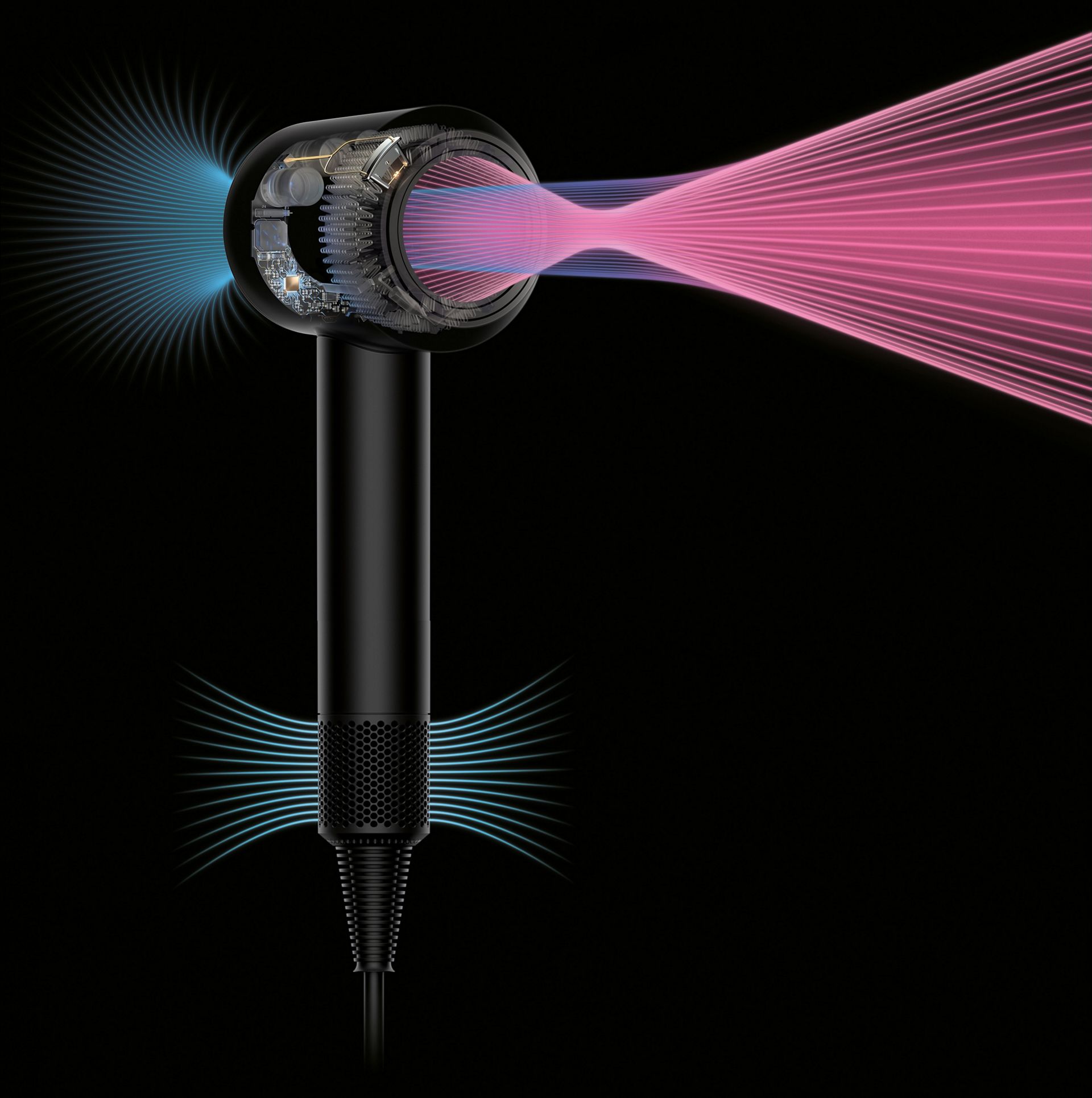 With a glass bead thermistor and microprocessor carefully controlling a double-stacked heating element, see how the Dyson Supersonic™ hair dryer protects your hair from extreme heat damage.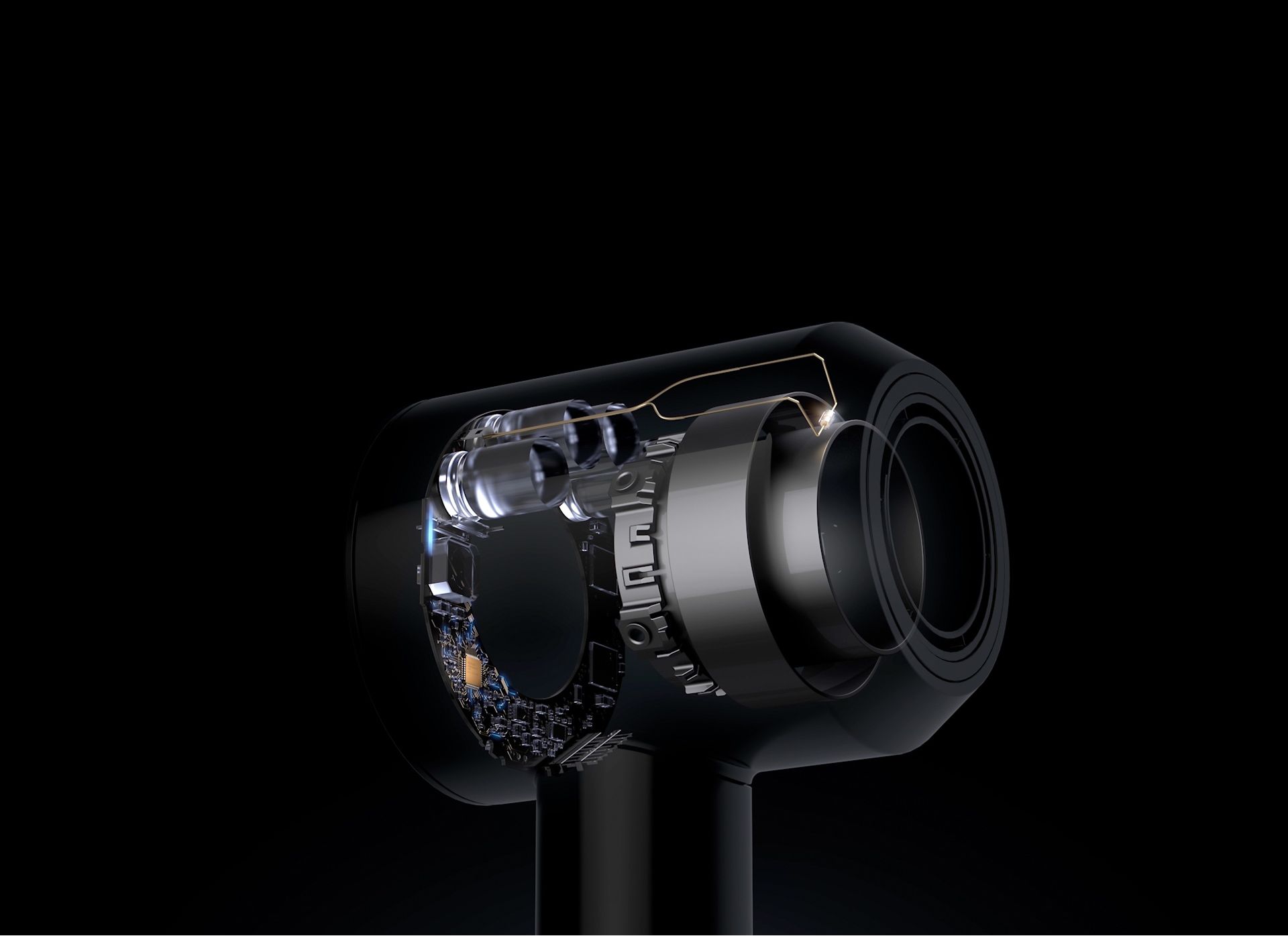 Damaged hair scatters light.
When hair is exposed to extreme temperatures, small pores can begin to form within the strands. When light hits these pores, it scatters in all directions. This can reduce reflected light, decreasing shine.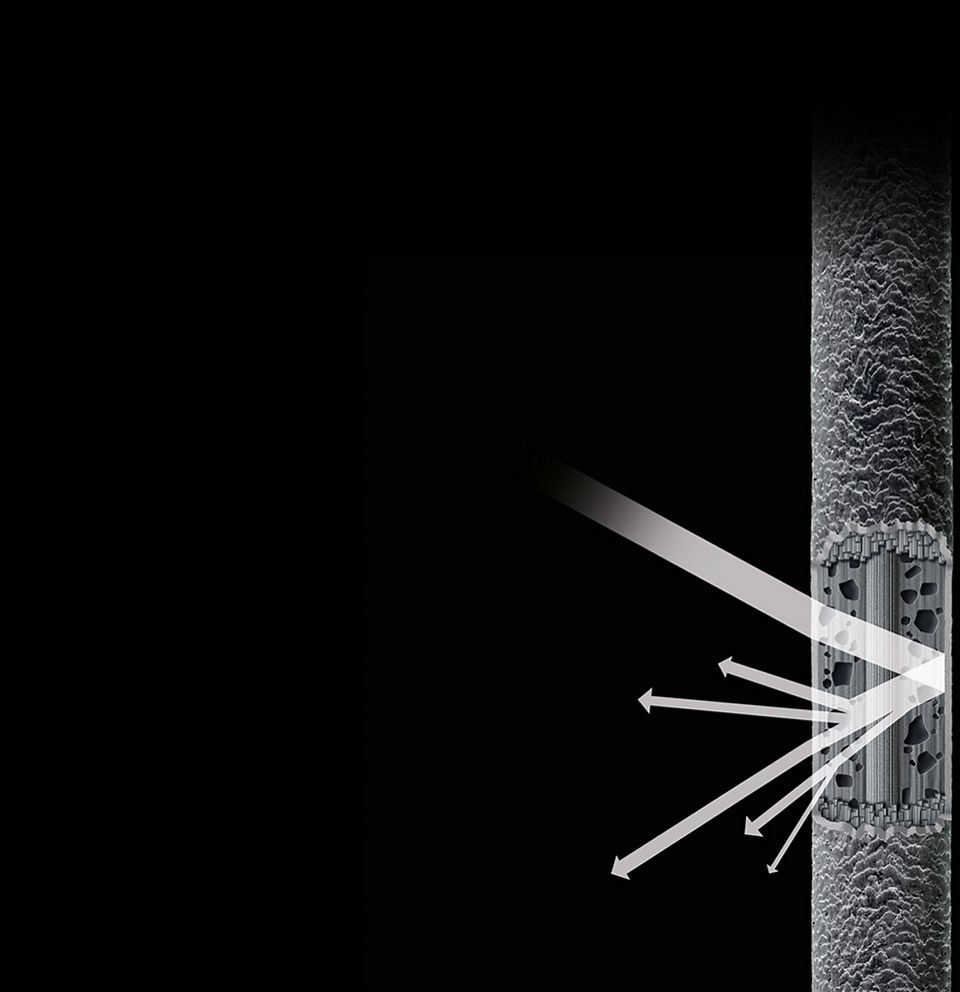 Healthy hair reflects light.
The Dyson Supersonic™ hair dryer's intelligent heat control prevents extreme temperatures, protecting against overheating. Less damaged hair reflects more light in a single direction, so it appears shiny.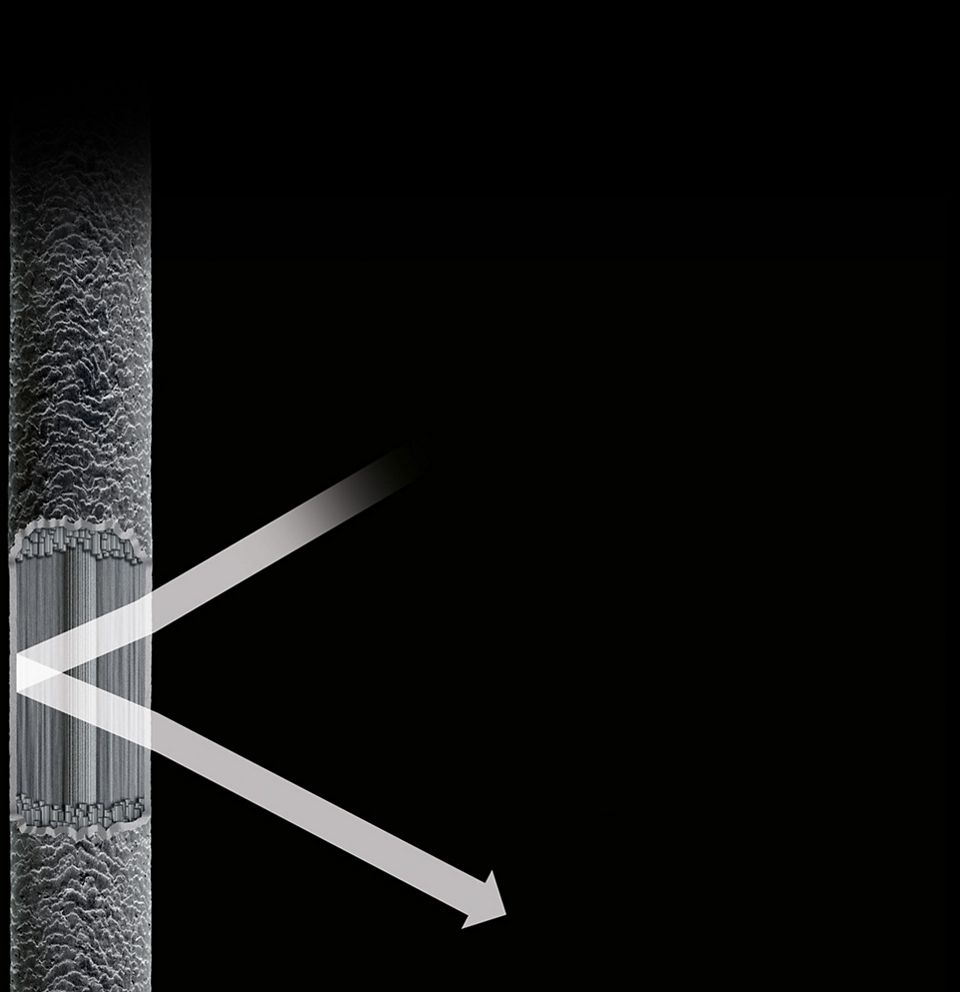 Vibration reduction mount.
A silicone mount helps to prevent the motor from vibrating against the inside of the handle, reducing the transfer of noise between the motor and the case.
One inaudible frequency.
By designing a motor impeller with 13 blades instead of the usual 11, Dyson engineers have pushed one tone within the motor to a sound frequency beyond the audible range for humans.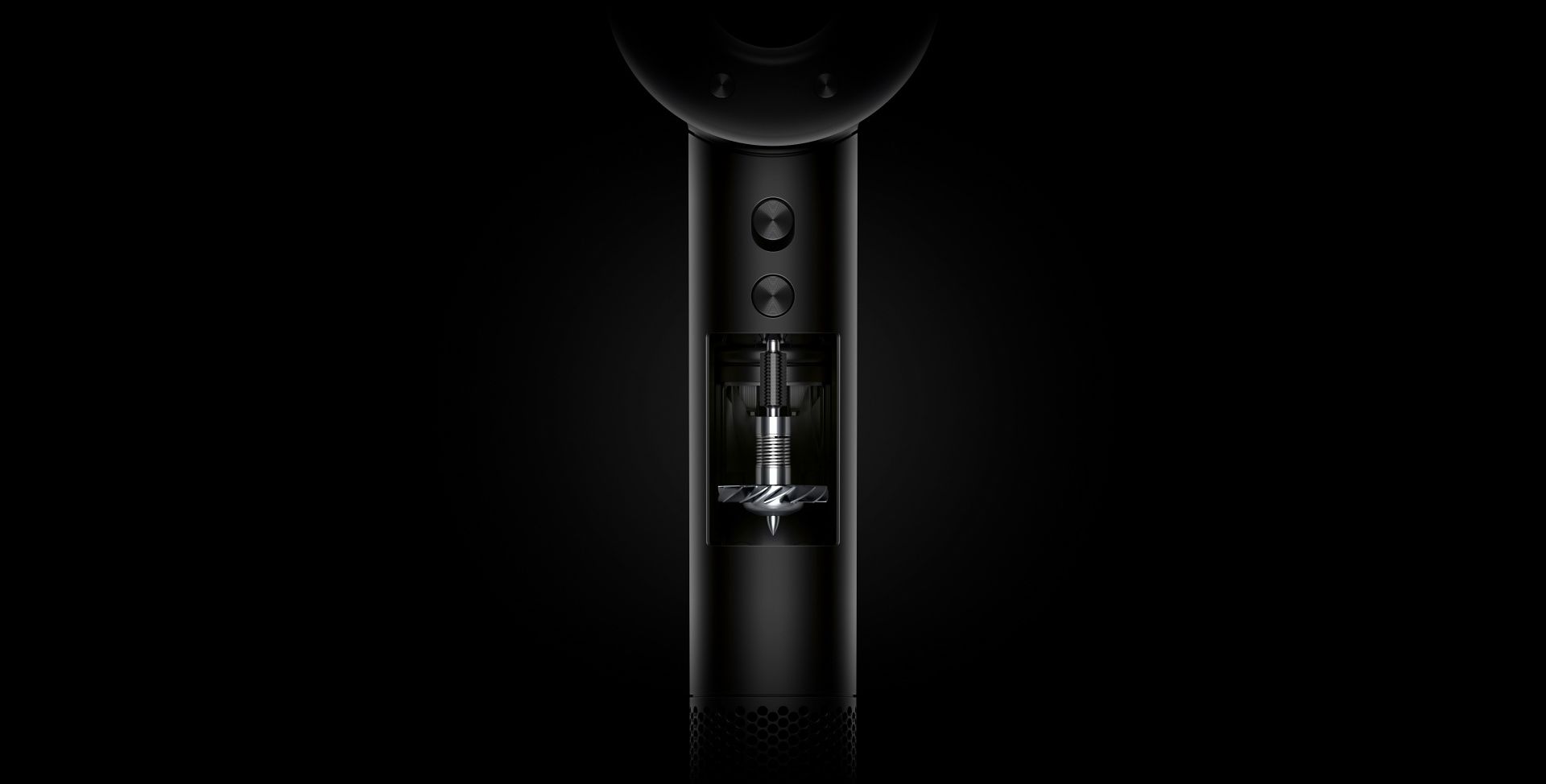 1Tested vs top 20 best-selling hair dryers as of February 2017.