Dyson Airblade V hand dryer.
More hygienic. 35% quieter.1

The world's first hand dryer awarded the Quiet Mark by the Noise Abatement Society.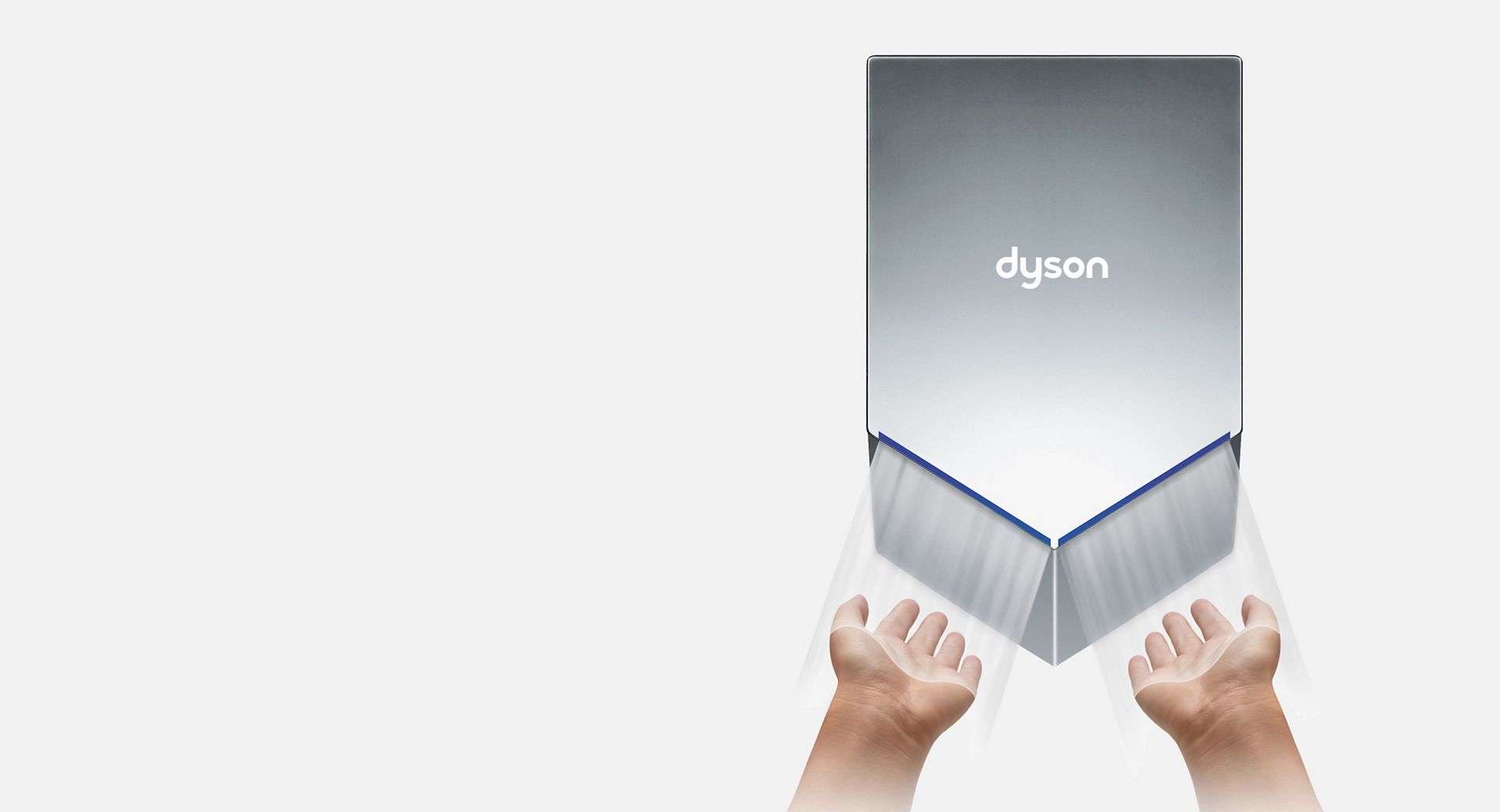 Proven hygienic by independent testing
All Dyson Airblade™ hand dryers undergo rigorous testing by Dyson. The impact of drying hands has been tested in universities and published in international journals.

Quiet Mark is a registered trademark of the Noise Abatement Society.

¹Loudness reduction compared to the original Dyson Airblade V hand dryer.
²Dry time determined using Dyson test method 769 based on NSF P335 to a measurement of 0.1g residual moisture.
³The environmental impact of electrical appliances and paper towels was measured by Carbon Trust. The calculations were produced using the software Footprint Expert Pro, based on product use over 5 years and using weighted averages of individual countries of use. Dry times for product were evaluated using DTM 769.
*For more information please contact your local Dyson Professional sales team